No results were found for the filter!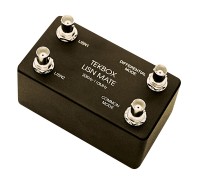 Tekbox TBLM1 / LISN-Mate
LISN-Mate allows the distinction between differential and common mode rejection. The so-called LISN-Mate TBLM1 is a passive accessory for LISNs, which splits the line-bound signal into its common-mode and differential components. The...
Part no.: 151541
Herst.Art.Nr.:
TBLM1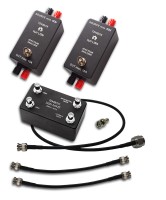 Tekbox DC-LISN-Combo1
DC-LISN Set for measurements according to CISPR25 incl. LISN-Mate The DC-LISN set is ideal for testing line-based power transmission of devices with DC power supply, e.g. for testing assemblies according to CISPR 25 in the automotive...
Part no.: 151788
Herst.Art.Nr.:
DC-LISN-Combo1
Ready to ship today,
Delivery time appr. 1-3 workdays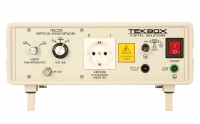 Tekbox TBLC08 / 50 µH Wechselspannungs-LISN bis 8 A
50 µH Zweileiter-Netznachbildung (LISN) für 230 V Wechselspannungs-Geräte bis 8 A Die 50µH LISN TBLC08 ist eine Zweileiter-Netznachbildung zur Messung leitungsgeführter Störungen von Geräten mit einphasiger Wechselspannungsversorgung....
Part no.: 121788
Herst.Art.Nr.:
TBLC08-EU
Ready to ship today,
Delivery time appr. 1-3 workdays