No results were found for the filter!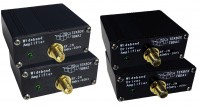 Tekbox TBxA-Bundle
Bundle of the most common broadband amplifiers: TBWA2-20dB and -40dB Amplification for connecting near field probes - now up to 6 GHz! TBDA1/14dB and -28dB for amplification of signals from HF function generators for contract...
Part no.: 156652
Herst.Art.Nr.:
TBWADA
Ready to ship today,
Delivery time appr. 1-3 workdays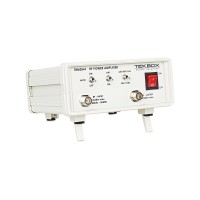 Tekbox TBMDA4 / 5 W Leistungsverstärker modulierbar, Frequenzbereich: 100 kHz..50 MHz
TBMDA4: Modulierter Leistungsverstärker Der modulierte Breitband Leistungsverstärker TBMDA4 wurde entwickelt, um eine kostengünstige Signalquelle für die Immunitätsprüfung von elektronischen Bauteilen und Produkten zu schaffen. Er ist so...
Part no.: 152086
Herst.Art.Nr.:
TBMDA4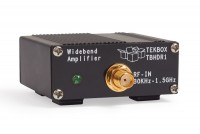 Tekbox TBHDR1
The Tekbox TBHDR1 is a 24 dB high dynamic range RF amplifier for frequencies from 30 kHz to 1.5 GHz. Amplification is specified up to 6 GHz. The high 3rd order intermodulation product and the low noise figure make it an ideal alternative...
Part no.: 147754
Herst.Art.Nr.:
TBHDR1
Ready to ship today,
Delivery time appr. 1-3 workdays