Digital Devices Octopus NET V2 1HE Server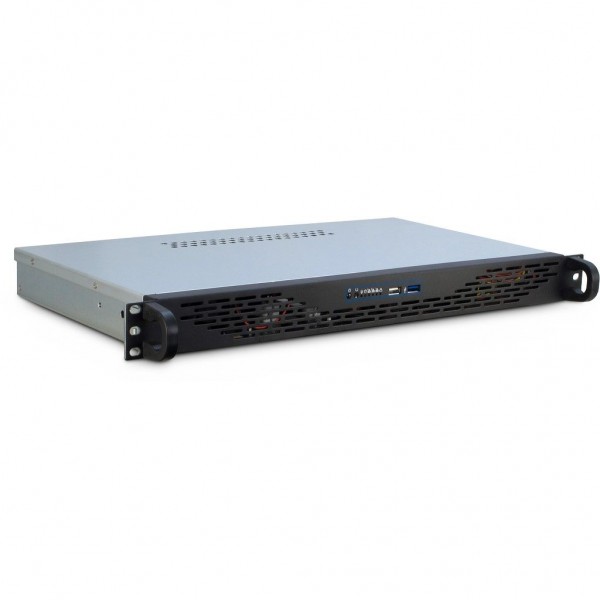 net priceplus shipping costs
This product is not available at the moment. Delivery time upon request.
Stock:

0

Order number:

147406

Vendors:

DigitalDevices

Hersteller Artikel-Nr.:

271001

EAN Nummer:

4260217681409

Gewicht:

1kg
Produktinformationen "DD Octopus NET V2 19" Rack Server 1 HE" High Density Streaming...
more
Product information "Digital Devices Octopus NET V2 1HE Server"
Produktinformationen "DD Octopus NET V2 19" Rack Server 1 HE"
High Density Streaming Server Engine - Basierend auf Octopus NET V2 Technologie. Volle Ausstatung von bis zu 12 Tunern unterschiedlicher Empfangsarten möglich.
HD / UHD Netzwerk Tuner - IPTV Kopfstation. Unicast und Multicast Server - Zertifiziert nach SAT>IP 1.2.2 Standard
Der Streaming Server kann mit bis zu 12 Tunern ausgestattet werden und wird fertig mit Octopus NET Mainboard zum direkten Anschluss entsprechender Module (Tuner / CI) in einem 1HE Gehäuse der Firma Inter-Tech geliefert, welches speziell für die Octopus NET Serverboards umgebaut wurde.
Octopus NET Server Case SAT>IP
Digital Devices Octopus NET Mainboard für Unicast (RTSP) nach SAT>IP und Multicast (RDP / UDP) nach MPTS 
Netzteil 220 Volt
 Der SAT>IP Server für den manuellen Ausbau. Die Wahl der Tunermodule ist im Rahmen der möglichen Steckplätze und Konfiguration frei Wählbar. Ein genaue Übersicht, welche Module verwendet werden können, finden Sie im folgendem Anschlusschema:
 Anschlussschema Octopus NET Mainboard für SAT>IP
Das Octopus NET Mainboard wird modular erweitert und erlaubt einen Wechsel der verbauten Empfangsmodule oder Erweiterung. Bei einem Standortwechsel kann die Octopus NET jederzeit durch den Austausch dieser Module der Empfangssituation angepasst oder erweitert werden.
Die Octopus NET Server Mainboards für SAT>IP können für Unicast MPTS (RTSP Protokoll) und Multicast MPTS (RTP / UDP Protokoll) konfiguriert werden und sind nach dem SAT>IP Standard zertifiziert und können so mit zahlreichen Software und Hardware Cleints genutzt werden.
Fernseher aus dem Hause Panasonic mit SAT>IP Support, unterstützen direkt die Octopus NET Server für alle DVB Empfangsarten wie Kabel, Terrestrisch und Satellite und sind ebenfalls nach den MPTS Verfahren Multicast tauglich. Im MPTS Verfahren können sowohl einzelne Services als auch komplette Transponder über nur einen Stream an den Client geschickt werden und bietet so eine ideale Lösung für Hotels, Wohnanalgen, etc.
Durch den Einbau eines CI Slots können direkt im Server Multicast und Unicast Streams entschlüsselt* werden.
(*Beachten Sie bitte die AGBs und Bestimmungen der PayTV / Content Anbieter die in Ihrem Vertrag aufgeführt sind zur Nutzung der Inhalte. Das CI der Octopus NET ist kein Bestandteil der SAT>IP Spezifikation und wird daher nicht von jedem Client unterstützt.)
Über den eingebauten 5 Port GigaBit Switch erweitern Sie Ihr Netzwerk nicht nur durch zusätzliche LAN Ports, Sie können auch im Multicast Betrieb die Streams definieren, welche auf den Ports zur Verfügung stehen soll. Der Switch kann auch als IGMPv3 Querrier eingesetzt werden.
Mit Hilfe von SAT>IP Apps oder Playern, können Sie auf Ihrem Mobilen Gerät in Ihrem WLAN Netzwerk überall Fernsehen schauen wo Sie wollen oder wo keine Koaxial Leitung liegt oder verlegt werden kann. Hierfür stehen sogenannte SAT>IP Set Top Boxen von vielen Herstellern zur Verfügung. Achten Sie bei der Wahl des Clients darauf, dass dieser die Empfangsarten des Octopus NET Servers unterstützt.
Related links to "Digital Devices Octopus NET V2 1HE Server"