No results were found for the filter!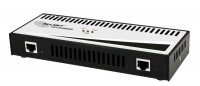 USED ALLNET PoE Repeater Gigabit AT /LTPoE 90W ALL048600
Highlights: 2x Gigabit Ethernet ports PoE (Daten und Strom) LT PoE++, IEEE802.3 at+/at/af bis zu 6 Repeater kaskadierbar Power over Ethernet, einfach um 100m erweitern. Der Power Over Ethernet Repeater ALLNET ALL048600 erweitert die PoE-...
Part no.: 214098
Herst.Art.Nr.:
ALL048600_USED_C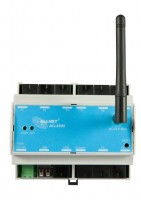 USED ALLNET MSR Zentrale ALL3505 inkl. 8 Sensor Ports & Hutschienen Montage für...
IP Gebäudeautomations Hutschiene Der kostengünstige Einstieg in die Gebäudeautomation Die ALLNET ALL3505 Gebäudeautomations Hutschiene bietet eine solide und kostengünstige Plattform für die Umsetzung von Steuerlösungen, die auf...
Part no.: 213059
Herst.Art.Nr.:
ALL3505_USED-C-Ware
Ready to ship today,
Delivery time appr. 1-3 workdays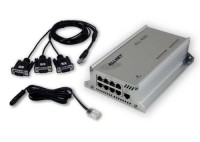 ***USED** ALLNET MSR ALL4500 / IP Sensoric Appliance *USED* *BULK*
Die Kommandozentrale für Ihr Gebäude Die ALLNET ALL4500 IP Sensoric Appliance ist die konsequente Weiterentwicklung des beliebten ALL4000 Ethernet Sensormeters. Bei der Entwicklung der Appliance wurden die Wünsche der ALL4000 User...
Part no.: 124734
Herst.Art.Nr.:
ALL4500_used
Ready to ship today,
Delivery time appr. 1-3 workdays