No results were found for the filter!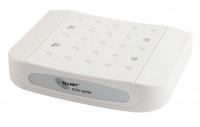 ***USED***ALLNET Punkt-zu-Punkt Modem G.hn via Coax "ALL-GHN102-Coax"/// USED B-Ware
Highlights: ***USED*** ALL-GHN102v2-COAX - Für eine Punkt-zu-Punkt Verbindung wird dieser Artikel 2x benötigt - Punkt-zu-Punkt Entfernung bis zu 800m - Bei kurzen Distanzen Datenraten von bis zu 720 Mbit/s möglich - kompatibel mit dem...
Part no.: 190240
Herst.Art.Nr.:
ALL-GHN102-Coax-USED-B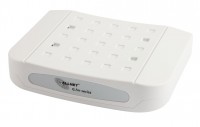 ALLNET ALL-GHN102-Coax Bridge for Coax-Connections
Highlights: up to 500 Mbps G.hn Port as Homenetwork-Backbone over TV-Wirering Two 100 / 1000Mbps Gigabit Ethernet Ports for Ethernet-Terminals (PC, Set-Top-Box, TV, WiFi-AP´s or other Ethernet-Devices with RJ45-Ethernetport...)...
Part no.: 123043
Herst.Art.Nr.:
ALL-GHN102-Coax
Ready to ship today,
Delivery time appr. 1-3 workdays